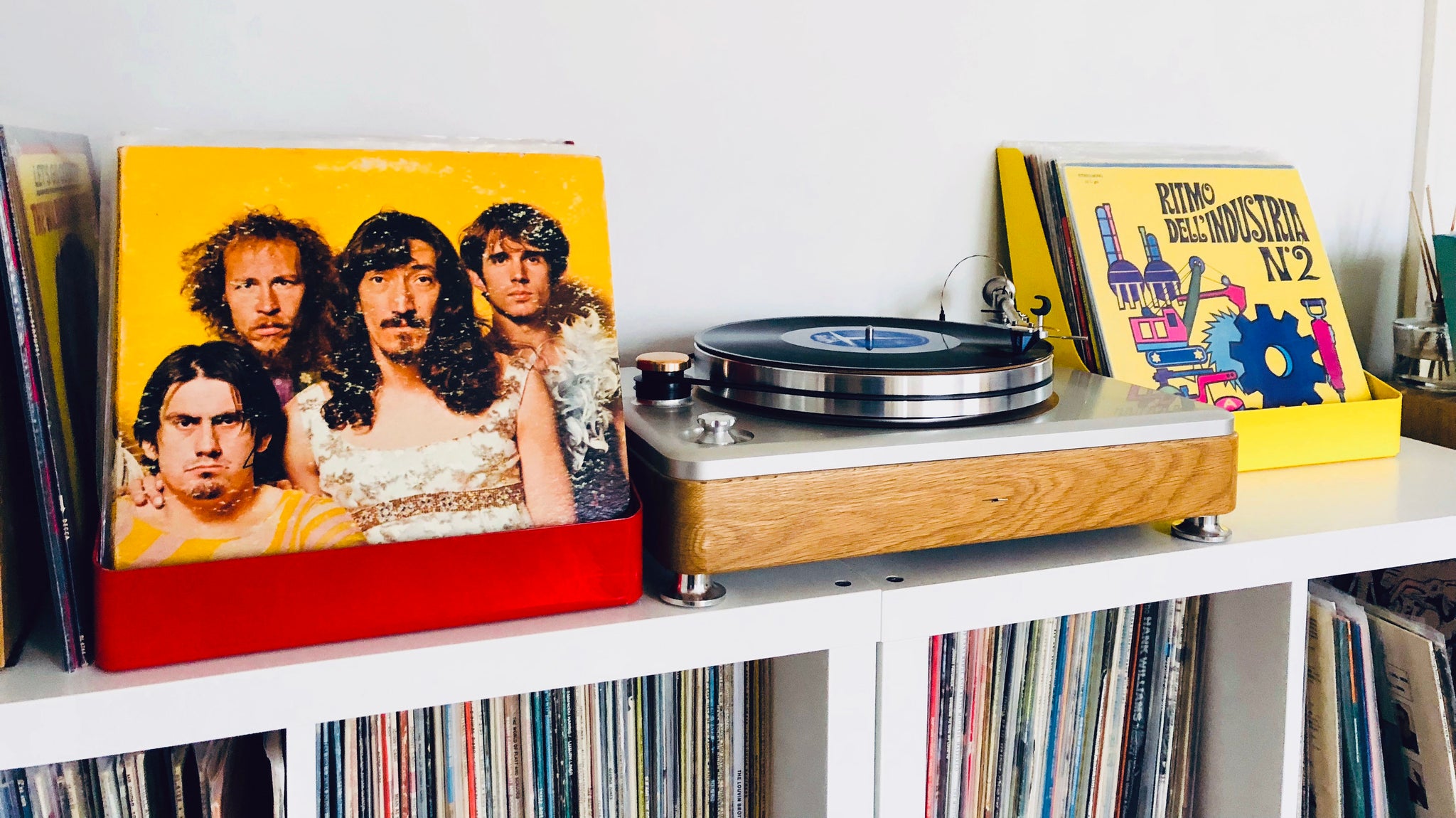 Fill! Flip! Play! Display! 
** IN STOCK AND SHIPPING! **

We love RECORDS!! We've been collectors of this format for a long time and we made flipbin® because we love our records. We thought outside-the-box and designed something that fits in small places, holds 30+ records, allows flip-thru browsing, and puts the cover art upfront while you're listening to the music...and it looks good too :) Each one is custom fabricated steel, powder coated for finish and durability, and made entirely in the U.S.A. by real people making real things.
Check out our two models:
Model 33 is designed for standard 12" records (aka LPs) and our
Model 45 for your favorite 7" records (aka forty-fives) and comic books. 


REVIEWS :)
We love hearing from our customers, whether they're in a really cool band we dig or just someone with great taste in cool things.